How to Become a Sign Language Interpreter
If you're interested in how to become a sign language interpreter, MT&A recommends a couple courses of action.  Before testing for certification, education is critical.
Coursework
It is not uncommon in our field that a person knows a variation of sign language or American Sign Language (ASL) prior to beginning coursework.   And it is currently not mandatory under Missouri State Law that coursework in sign language interpreting be completed prior to testing.  MT&A recommends this because sign language interpreting is only a portion of what you will learn in formal coursework.  The most crucial portion is how to work as an interpreter.
In the Saint Louis Metro Area there are two schools that offer sign language interpreting coursework:
Southwestern Illinois Community College
Florissant Valley Community College
Testing
When you feel as though you are ready to work, under Missouri and Illinois Laws you must be licensed and certified.  Both Missouri and Illinois certify under a system called the Board of Evaluation of Interpreters (BEI).  The test is considered the most accurate legally defensible test available to sign language interpreters.
This test is administered in several other states and the number of states adopting the BEI is growing each year.  States, such as Missouri, lease the text from the state of Texas and work under their guidance to ensure the test continues as legally defensible.
You can pass the BEI at either a Basic, Advanced, or Master.  Once you "pass" you are then considered a certified interpreter.
National Interpreter Certification, or NIC, is a nationally known test administered by the Registry for Interpreters for the Deaf, the national sign language interpreter organization and National Association for the Deaf. Missouri and Illinois recognize those certified with NIC or RID certifications; however, these certifications must be converted to the state adopted system prior to licensure.
Sign language interpreters must be certified and licensed before performing any sign language interpreting services.  See our blog on Certification, Skill Level Standards and Licensing for more information.
Conclusion
Check out the helpful links below.  MT&A sign language interpreting practice fully supports all individuals who want to become sign language interpreters.  Please contact us with any questions that you may have, and we'll do our best to assist you with your unique questions/needs.
A video on what to expect when becoming a sign language interpreter.  NOTE: salaries and available sign language interpreting jobs may vary per city/state.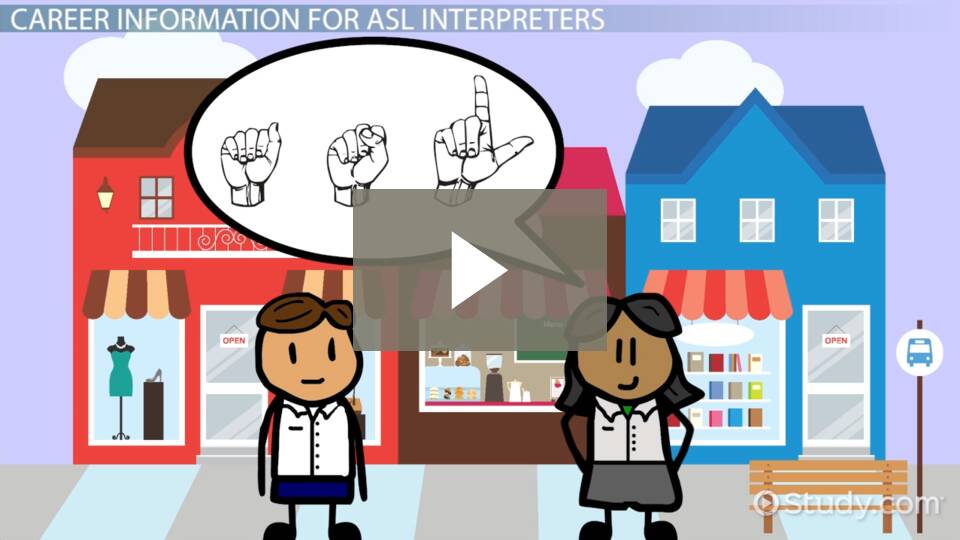 Be an American Sign Language Interpreter: Salary and Career Info
Additional Resources:
Why are sign language interpreters so animated
Sign language interpreters jobs are anticipated to soar
How to become a sign language interpreter
Center for the Assessment of Sign Language Interpretation
Photo Credit:
https://pixabay.com/en/checklist-clipboard-pen-paper-1643781/